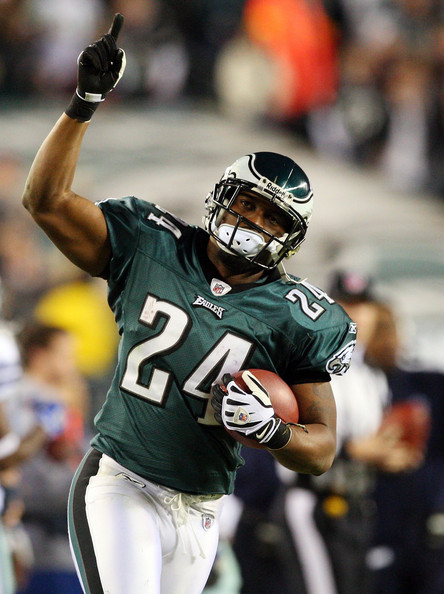 Depending on your perspective, it either was a Good Friday for the Cleveland Browns or not.
If you view it from the perspective of having to deal with the headache that Shaun Rogers delivered in the form of a loaded handgun in his carry-on bag at Hopkins Airport, it maybe wasn't so good. If you view it from the perspective of having just gained two starters and it all it cost you was an indifferent third-year player and a fourth and fifth round draft pick this year, then maybe it was very good.


Let's dispense first with the headache.


The Rogers incident isn't much of an issue unless you consider trying to bring a loaded gun on a domestic flight a big deal. Browns' general counsel Fred Nance must have loved getting that call from the local police. It probably didn't go over much better by the time that news reached club president Mike Holmgren, either.
Rogers pleaded not guilty Saturday morning to a concealed weapons charge but that's just a formality. He had the gun, it was loaded, and he tried to bring it through security at the airport. It's just a question of intent.


Doubtful Rogers intended to have the gun in his carry-on bag, certainly, and probably meant to put it instead inside whatever bag he was checking. But with the outrageous fees Continental charges these days to check your luggage maybe Rogers was trying to save himself a few bucks and carry it all on instead, which is how this whole thing ends up a crime in the first place. By the time this is over he'll wish he had just paid the baggage fees.

But maybe the better question is why he had a loaded gun with him at all.

There is something about the mentality of professional athletes (and, let's face it, a significant portion of the U.S. population) that feels a compelling need to have firearms nearby, preferably loaded. Maybe it's that sense of security that packing heat gives one, hard to say. But if Rogers needed to feel safe in Cleveland, I'd be surprised.

Sure, Cleveland like any other major city has its share of crime. And sure, the Browns were miserable last season. But it's hard to believe those two factors might somehow mix in a way that would make a guy like Rogers fear for his life while he was in town for off-season conditioning.

At least he now will have a criminal record to show for his efforts, giving him the street cred he'll need if intends to embark on a career in rap when his playing days are through. Good Friday? Hardly.

As for the rest of the defense, things got decidedly better on Friday. Trading linebacker Alex Hall and two draft picks for Philadelphia Eagles' cornerback Sheldon Brown and linebacker Chris Gocong constituted a crime of a different sort. Perhaps this is the next move that Holmgren promised when the team traded perpetually under-performing linebacker Kamerion Wimbley earlier this month.

Any time a team can trade a part-timer and two mid-round picks for two starters, it's a deal worth making. Now you can get all cynical and point out that almost any players the Browns pick up are likely starters because of the team's talent deficit. But this trade in particular opens up a number of possibilities and further increases the intrigue surrounding the upcoming draft, all in a good way.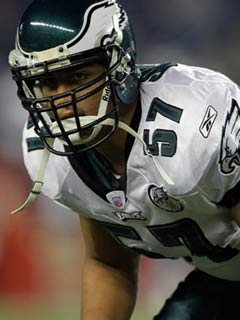 Gocong represents the further efforts by Homgren and general manager Tom Heckert to completely remake the Browns linebacking corps. It needs it, desperately. Gocong, along with the free agent signing of Scott Fujita, represents a major upgrade.

Brown fills a gaping need at cornerback. If there is one thing that had to give both Holmgren and general manager Tom Heckert the chills was the thought of entering into next season with Brandon McDonald once again in anything other than an extremely limited part time role.

McDonald was a Phil Savage project that just hasn't panned out. Wildly inconsistent, McDonald would often offset the occasional decent play with a whole lot of ugliness. He actually proved raw speed is hardly the most critical skill for a cornerback. Despite good speed the most lasting image of McDonald is that of him chasing after another team's receiver who had just passed him. His near total lack of technique and penchant for getting burned left the defense vulnerable to long gains.

The man slated to replace him, Brown, is far more accomplished. He's a former Pro Bowler who seems to still have something left in the tank. Moreover, he's durable. He hasn't missed a game since 2004. More importantly, his presence give the Browns the opportunity to either zig or zag in the upcoming draft.

It's easy to conclude, for example, that with cornerback temporarily handled the Browns can now focus on finishing off their defensive backfield by taking Tennessee safety Eric Berry with the 7th pick in the draft. There are a lot of fans enamored with Berry at the moment who all will be thrilled that picking up Brown makes the selection of Berry all the more likely.

But this trade also gives the Browns the opportunity to perhaps get very aggressive on the quarterback front. Having at least addressed the defense in a meaningful way already, there are plenty of fans that will think this is the time to reach up and try to grab Oklahoma's Sam Bradford, for example.

Both camps may actually be correct. This trade, along with everything else the Browns have done since Holmgren and Heckert arrived, gives this team far more flexibility than it looked to have when the season ended.

In the last several weeks, the Browns have obtained two new quarterbacks, two new linebackers, a new cornerback, a new offensive lineman and a new tight end. They've also re-signed their most valuable player in Josh Cribbs. All but the second quarterback, Seneca Wallace, will be starters. By any measure it's been an aggressive off season. But more than that it's been an off season of plugging as many holes as possible in what was a sinking ship without having to either overpay or part with much in the way of draft picks.

That isn't to say that Holmgren and Heckert have immediately turned the Browns into a playoff team. That still seems a long way off. But these kinds of moves do accelerate the pace.

The trade for Brown and Gocong also are interesting because of their connection with Heckert in Philadelphia. Like the trade for Wallace, this is another example of the new regime bringing in players they're comfortable with as a way of jump starting the team. Every new regime operates the same way. Head coach Eric Mangini did the same thing by bringing in a few loyal soldiers from his days with the New York Jets.

But where Holmgren and Heckert seem far more successful, at this point, than Mangini has been in their ability to bring in credible starters. Each of Mangini's refugees were either players just trying to hang on or projects. Each of Homgren's and Heckert's acquisitions are legitimate starters.

But let's not dwell on the negatives. With the draft beginning in less than 3 weeks, the Browns once again find themselves at the center of their own universe but for the right reasons. Rogers' arrest created a headache that nobody wanted or needed but at least the day wasn't a total loss. Instead it was just a distraction that was mostly forgotten when the trade was announced.

Good Friday? Mostly.
Apr 04, 2010 12:00 AM
Last Updated:

Apr 03, 2010