Kenny Lofton is back in Cleveland, and hopefully the third tour of duty here is the charm for him and Indians fans. In his latest, Erik Cassano touches on a personal experience he had with Lofton, his travels around the majors since he last played here, the fantastic season he's having, and how he fits in with this version of the Tribe.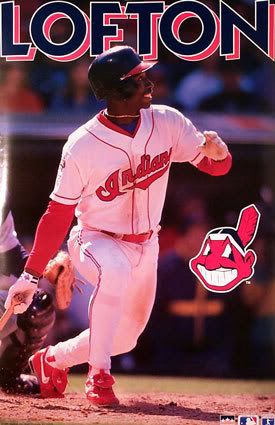 I have a personal Kenny Lofton story. Well, sort of.
It was August 2001. As an intern for the Elyria Chronicle-Telegram, I was assigned to write a sidebar for that day's Indians game against the Mariners – for posterity's sake, the day before Cleveland's epic 12-run rally that has since been dubbed "The Impossible Return."
These were the last days of Rome in Cleveland. The Tribe was an aging bunch, attempting to chase down Minnesota in the standings, which they ultimately accomplished. The clubhouse was an eclectic mix of enigmatic stars (Juan Gonzalez and Roberto Alomar), gregarious country boys (Jim Thome and Chuck Finley), and at least one abrasive redneck with a temper problem who liked to make himself scarce whenever there were cameras around (John Rocker).
In the middle of it was Kenny Lofton, the man who once pouted his way out of Cleveland, then bounced back like a boomerang one year later when he and the Indians found out they were better off together.
Jul 26, 2007 7:00 PM