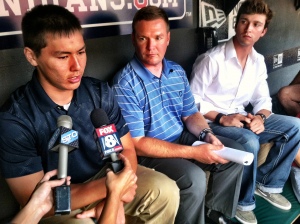 The Indians can't draft well. They're in this mess right now because they miss on too many of their draft picks. I know it's true, everyone says so. Fire Antonetti and Shapiro! They haven't drafted a good player since Ray Fosse! Right? The Indians clearly went through a dry spell in their amateur talent acquisition from 1999 through 2008. The club drafted lefthanded pitcher Carsten Charles Sabathia in 1998, then basically sat back and said "C.C., you've got this." From 1999-2007, the best player the Indians drafted was Jeremy Guthrie, their first round pick in the 2002 draft. And he went on to have most (all) of his success in cities other than Cleveland. OK, in the interest of full disclosure, the best player they drafted was Tim Lincecum, with their 42nd round pick in 2005. But Lincecum wanted too much to sign and went to college instead, and grew up to be The Freak that Giants fans know and love today. Sure, there were some other decent picks; Vinnie Pestano in the 25th round of the 2006 draft for one. But the Rule 4 Amateur Draft was not kind to Director of Scouting John Mirabelli, who assumed the role in 1999 and relinquished it in November of 2008.
Enter Brad Grant. Grant was promoted to the Director of Amateur Scouting role in 2008 when Mirabelli was inexplicably promoted to his current title of Vice President, Scouting Operations. I can't be the only one who finds it funny that the press release touting Mirabelli's promotion plugs his international signings of Masa Kobayashi (retired), Jason Smit (retired) and Sung-Wei Tseng (guess what? retired). Grant became responsible for the club's amateur draft and international signings while Mirabelli was mercifully promoted to a more administrative role. The good news for Grant is that he had (has) an extremely low bar to vault over when it comes to talent acquisition. If he can draft more than Jeremy Guthrie, he's a better drafter than Mirabelli. If he can sign international free agents who's cumulative contributions equal more than Faus…Roberto Hernandez's one glorious summer, he's acquired more talent in the international realm than Mirabelli. But simply being better than Mirabelli isn't going to be enough to propel the Indians to contention. With a budget that's not going to allow for significant free agent signings to cover for continued misses in the draft, Grant has to be in the top echelon of his peers when it comes to signing that precious talent that is under club control at a reasonable cost for a significant period of time. Some fans see the lack of top-100 prospects in the Indians organization (only Lindor made the list this offseason) and assume that Grant is as bad as, if not worse than, Mirabelli. After taking a little more in-depth look at Grant's record, I couldn't disagree more.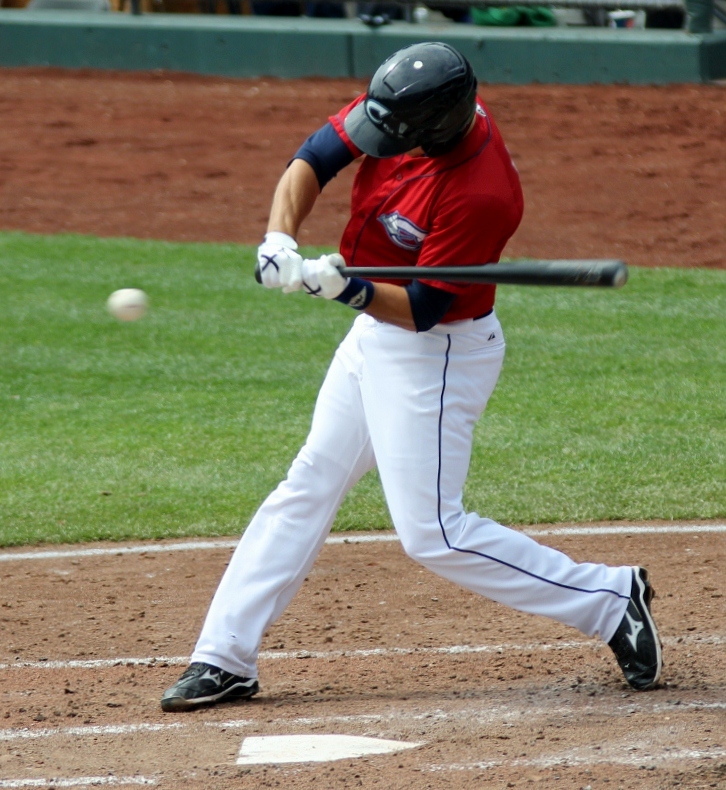 In 2008, the Indians had the 29th overall pick, the highest they'd drafted since the "Era of Champions" Indians back in the late-90's. Grant's first ever draft pick was a shortstop out of Pitt Community college named Lonnie Chisenhall. The Chiz pick was roundly criticized at the time, as most saw a position switch to 3B and a bat that wouldn't play at a corner. Some thought that Wichita State 3B Conner Gillespie would have been a much better selection. Chisenhall flew through the Indians system, appearing as a top-50 overall prospect in both 2010 and 2011 before passing the Rookie of the Year thresholds, and at age 23 he's accumulated 284 MLB AB and is seen as the Indians 3B of the future. I think we can safely give that pick a passing grade.
With their 2nd pick (#79 overall), Grant and the Indians took Nacogdoches, TX RHP Trey Haley. Haley is currently 22 years old and in AA, his development slowed by some arm and groin injuries the past two years. But on the mound, Haley has a legit triple-digit fastball and a knee-bending curveball. He's seen as a likely reliever down the road, but he has the arm to close. Other highlights from the 2008 draft include infielder Cord Phelps (3rd round), relief pitcher Zach Putnam (5th round), outfielder Tim Fedroff (7th round), pitcher Eric Berger (8th round), starter T.J. House (16th round) and catcher Roberto Perez (33rd round). Phelps and Putnam have already appeared in the major leagues. The other four should get there at some point. None appear in the top-100 prospects, and none project to be future all-stars, but that hardly makes them useless.
Contrast the Indians' 2008 draft with that of everyone's small-market darlings, the Tampa Bay Rays. Tampa had the #1 overall pick and selected SS Tim Beckham. Beckham is 22, in AAA, and has fallen completely off the top-100 lists as well. His 2011 OPS of .736 is his career high. I wouldn't trade Lonnie Chisenhall for Tim Beckham. No players from the Rays 2008 draft have appeared in the major leagues. No players from the Rays 2008 draft appear in the most recent top-100 prospect lists. I do not point this out to pick on the Rays, but to give context to what a "good" draft is. The Red Sox didn't do much better; their 1st round pick, pitcher Casey Kelly, was rated as the #27 overall prospect in 2012, but none of their other choices appear in the top 100. Their 7th round pick, 3B Ryan Lavarnway, is 24 and has a .594 OPS in 63 MLB at bats. None of the players they selected have done anything in the major leagues. The Tigers hit on 5th round pick Alex Avila, but little else. All this is a long way of saying that no matter how you stack up the Indians 2008 draft, Brad Grant did a pretty good job in his first year at the helm.
If we flip the calendar to 2009, we see a similar story. Picking #15 overall, the Indians took RHP Alex White. Some saw White as a future bullpen arm with only two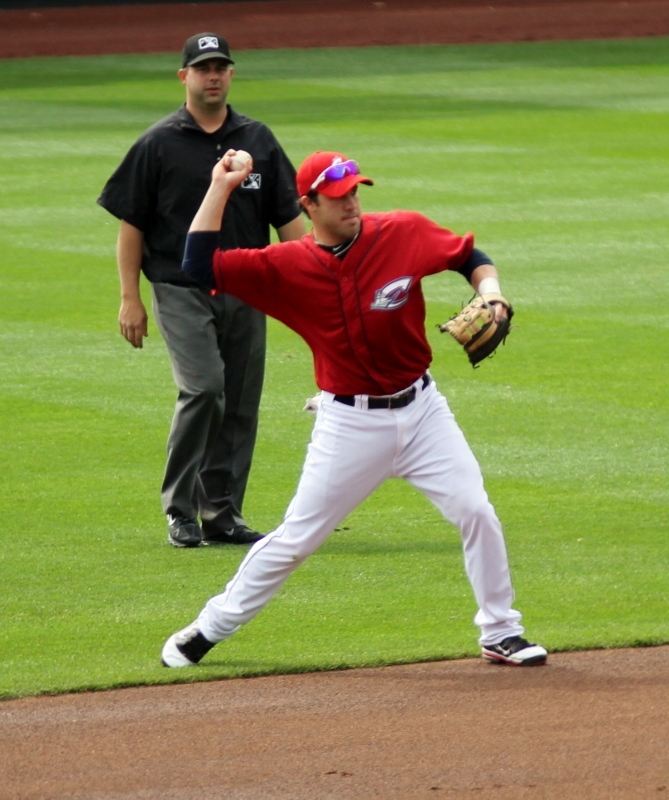 pitches, but the Indians kept him in the starting rotation and saw him rank in the top-75 in prospect rankings in both 2010 and 2011 before making his MLB debut in the 2011 season. White pitched well, got hurt, and was included in the trade package for Ubaldo Jiminez (not Grant's doing). The real home run in the draft though was in the 2nd round, when Grant took Arizona State outfielder Jason Kipnis with the 63rd overall pick. When the Indians made it known that their intentions were to transition Kipnis to 2B, the derisive cries of "Trevor Crowe redux" were heard long and loud across the North Shore. Kipnis was a preseason top-100 prospect in 2011 before his successful MLB debut in the 2nd half of the season, and the 25-year old narrowly missed being named to the all-star team in his first full season in the show here in 2012. Other than wunderkid Mike Trout of the Angels, Jason Kipnis is far and away the best major league player from the 2009 MLB draft. Grant didn't do as well in the later rounds of the draft as he did in 2008, especially with 4th round pick Austin Adams going down with a shoulder injury this offseason, but pitchers Preston Guilmet (9th round), Tyler Sturdevant (27th round) and Matt Packer (32nd round) all have MLB potential. If we again look at the Yankees, Rays and Red Sox, we see no MLB talent and no top-100 prospects from their 2009 drafts. The Tigers did snag pitcher Jacob Turner, but would you trade Kipnis for Turner right now? I wouldn't. So despite a lack of overall depth in 2009, I think that Grant is now 2-2 when it comes to Rule 4 Drafts.
Just one player that the Indians drafted and signed in 2010 has played in the majors; 5th overall pick Drew Pomeranz. Pomeranz of course was the co-headliner of the deal that brought Ubaldo Jimenez to Cleveland after ranking in the top 75 prospects in baseball prior to the 2011 season. He was a consensus top-50 guy prior to 2012, and is now over the ROY thresholds with mixed results in Colorado. Five players from the first round of the 2010 draft have appeared in the majors, and only 1st overall pick Bryce Harper and Chris Sale have produced more in the show thus far. Second round pick LeVon Washington has shown glimpses of talent, but has been injured too much to really have an accurate judgment of type of player he's going to be. Third round pick Tony Wolters, skipped over low-A completely, started 2012 slowly but has come on to have a solid season for high-A Carolina. He's splitting time between 2B and SS, but his glove profiles better at 2B with shortstops Ronny Rodriguez and Francisco Lindor also in the system. Catcher Alex Lavisky (8th round) has a power bat and the defensive chops to stick behind the plate, and 10th round OF Tyler Holt looks a lot like Trevor Crowe (which is ok since he was drafted in the 10th round instead of the 1st). There aren't many other guys who look like potential major leaguers in the rest of the draft, but that makes the third time in three years that Grant has hit on at least the Indians first round pick, something that hasn't happened for a long time in Cleveland in any sport.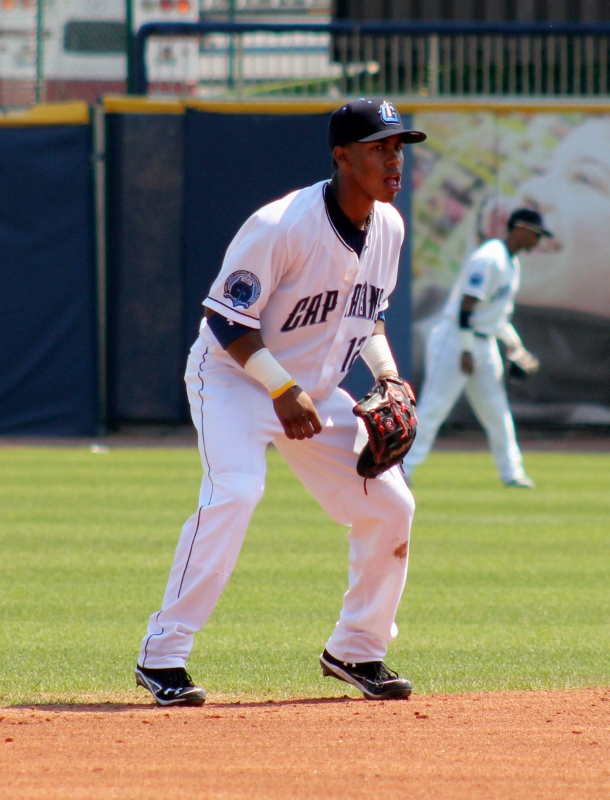 Leading up to the 2011 draft, many of the "experts" had the Indians selecting another college arm for the 3rd year in a row. In one of the most talented drafts in years, there were eight elite level talents, and the Indians had the 8th overall pick. The college arms that were projected to be on the board at #8 were not among those elite talents, and I was on pins and needles hoping that Grant would take the best player available rather than the top available college arm. Fortunately, he came through and took high school shortstop Francisco Lindor (as I'd fervently hoped all along). Lindor is now the undisputed top prospect in the Indians organization, and a consensus top-10 prospect in all of baseball. He's ranked higher than all but two of the 2011 draft picks, and projects as an above average everyday SS on the low end, and a perennial all-star and gold glover on the high end. In addition to Lindor, 23rd round pick Cody Allen was the 2nd player in the entire 2011 draft class to make it to the majors when he was promoted last month, and looks like a potential back-end arm in the bullpen. It's still awfully early to judge the rest of the draft, but 2nd round pitcher Dillon Howard was seen as a first round talent prior to the draft, 7th round catcher Eric Haase looks really interesting, and there are a number of arms later in the draft that could end up in a major league bullpen down the road. So if you're scoring at home, that makes it 4-4 for Grant in the first round of the MLB draft.
It's far too early to judge the 2012 draft that took place just about two months ago, but if we've learned anything in this article so far it's that Grant has earned our trust by drafting better than…well, probably better than any Cleveland executive in my lifetime at least (born in 1981). So let's move on to the other method Grant has used to infuse talent into the organization; international free agency. Grant has hit on a number of players since coming onto the job, players who are starting to take over the Indians top prospect lists. Ten of the Indians projected top-50 prospects in this coming offseason's countdown are IFA's that have signed under Grant's watch. In 2008, reliever C.C. Lee, catcher Alex Monsalve and 3B Gio Urshela came into the fold. Lee was on the cusp of reaching the Indians bullpen when he went down with Tommy John surgery this spring. The 20-year old Urshela is a slick-fielding 3B who wasn't doing much with the bat coming into this year, but is putting up career highs in OPS, HR and AVG in the pitcher-friendly Carolina League. Monsalve was a Midwest League All-Star last season, and is up with the Mudcats now and has already matched his career high in HR.
Grant followed that up with a pair of toolsy infielders in 2009, SS/3B Jorge Martinez and 2B Jose Ramirez. Martinez is 19 years old, and has one of the better bats in the Arizona Summer League right now, hitting .340/.376/.543 with 6 HR and 31 RBI in 28 games. He's a work in progress in the field, but should be able to develop into at least an average 3B. Ramirez is a second baseman, and led the Indians organization last year with a .325 batting average in the Arizona Summer League, and is hitting an impressive .343/.399/.428 for Lake County in his first experience in full-season ball. Ramirez is also just 19, and while he doesn't have much power (2 HR in 406 pro AB), he makes a ton of contact, has good speed and legit top of the order on base skills.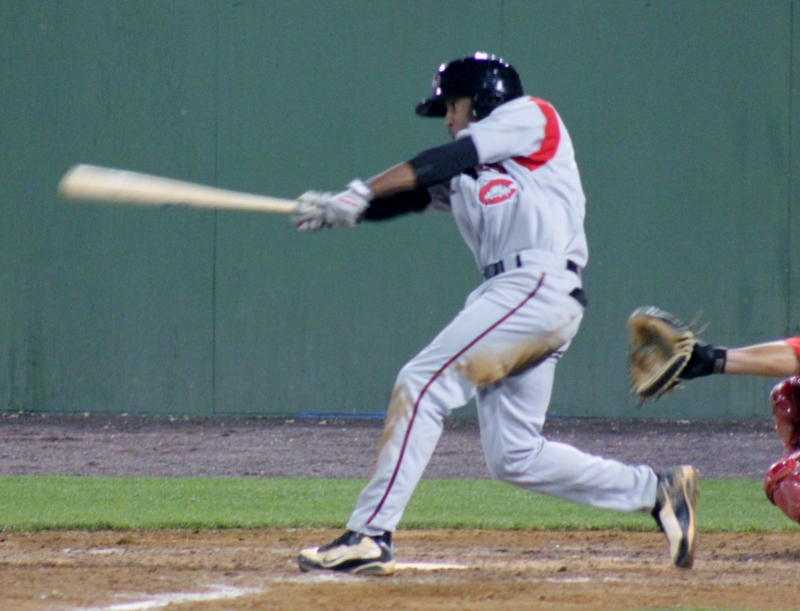 Never one to rest on his laurels, Grant signed two more potential impact players in the international market the very next year. In 2010, the Indians inked 2B turned CF Luigi Rodrigez and SS Ronny Rodriguez (no relation). Luigi is one of the fastest, most athletic players in the system. He's hitting .264/.330/.394 with 9 HR and 20 SB in 105 games with the Captains this year, and is fast becoming a legit CF. He's got the speed and the arm to play CF, he just needs more experience reading flyballs and patrolling the OF to improve his instincts. He's got plenty of time to improve though, as he's still just 19 years old. Ronny Rodriguez made his stateside debut last year with the Captains, hitting .246/.274/.449 and 11 HR in 98 games. He moved up to high-A Carolina this season, and has improved on that batting line, going .267/.304/.451 with 16 HR and 61 RBI. It's not a line that sets the world on fire, but when you consider that he's a 20-year old in his first full season stateside, playing above-average defense at SS and that those 16 HR are tied for 5th in the Carolina League…well, that starts to look a lot better now, doesn't it? Rodriguez has the potential to be a top-100 guy this coming offseason, and is looking more and more like the #2 guy in the Indians organization every day.
So the trend for Grant seems to be that he adds two solid international free agents per season, and 2011 was no different. Grant signed OF Anthony Santander and SS Dorssys Paulino out of the Venezuela and the Dominican Republic, respectively. Santander is a 6'1", 190lb OF who's hitting .302/.361/.488 with 4 HR, 30 RBI and 6 SB in 35 games in the Arizona Summer League. He projects to LF defensively, and is just 17 years old. As impressive as that line is, what SS Dorssys Paulino is even more eye-opening. Paulino is also just 17-years old and making his stateside debut, and is hitting .358/.406/.606 with 5 HR, 14 doubles, 6 triples, 29 RBI and 8 stolen bases in 39 AZL games. To put those numbers in the proper context, let me refer you to a Baseball America article that compares Paulino's debut to that of some elite infielders around baseball:
Dominican teenagers who come to the U.S. for their pro debut aren't supposed to make it look this easy. Robinson Cano hit .230/.330/.365 in 57 games in the Rookie-level Gulf Coast League when he was 18. When Placido Polanco was 18, he hit .213/.259/.268 in 32 games in the AZL, while a 19-year-old Rafael Furcal (.258/.335/.342 in 50 GCL games) didn't fare much better.
Hanley Ramirez exploded on to the scene for the Red Sox 10 years ago as an 18-year-old in the GCL, where he hit .341/.402/.555 in 45 games, while Starlin Castro hit .311/.364/.464 in 51 AZL games at 18. Yet in addition to being a year older than Paulino at the time, both Ramirez and Castro had spent a season in the Dominican Summer League before making the jump to a U.S. complex league. The Indians have thrown Paulino into the fire, and he's responded by making the Arizona League look like Little League.
The Indians are not going to make the playoffs in 2012. Consider this my bold prediction on that front. The Indians do not have impact talent in AAA or AA that will step up next year to augment the big league club to fuel a run to the playoffs next year. When you look back at how this roster was built, you see a few good trades (Santana, Asdrubal, Masterson) working desperately to overcome a decade of terrible drafting. That's not a good business model, on a number of levels. That's also not Brad Grant's fault. Since taking over in 2008, Grant has gone 4-4 with his first round picks in the Rule 4 Draft which is four more than the previous administration can claim. Between the draft picks and international signings, the lower levels of the Indians minor league system are well-stocked and loaded with potential impact talent. That talent of course is a long ways from the corner of Carnegie and Ontario, and a lot can happen between Lake County and Cleveland. But when you're calling for heads to roll in the Indians front office, make sure that Brad Grant is spared your wrath. He's making a lot more good decisions then bad, and whenever the next "window of contention" cracks open, it's going to be either because players that Grant acquired are playing at a high level in the show, or because they were used to trade for older guys to help pry open that window before the core of Kipnis, Droobs, Santana, Chiz, Brantley and Masterson hit free agency.
Aug 18, 2012 8:11 PM
Last Updated:

Aug 19, 2012