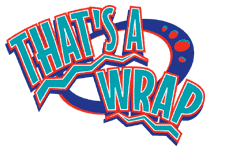 I've been watching non-stop college hoops for pretty much the last 80 hours so forgive me if this Weekend Wrap is a little tournament-centric. From the predictable Georgetown and Gonzaga collapses to the Buckeyes heart-stopping win Sunday, the tournament's first four days didn't disappoint. Sure, you can tell me how the overall quality of play has regressed over the years given the best and brightest move on to the NBA after just a year in college, but the tournament is about excitement and there is still plenty of it each March.
So let's talk some Buckeyes, some Aaron Craft and some NCAA Tournament before the calendar and sporting schedule demands something different.
Not Surprising at All
All you really need to know about Aaron Craft you could have learned in the immediate aftermath of his unlikely 3-pointer in the final second of Sunday's 3rd round game against Iowa State.
With his teammates on the court going crazy over the 78-75 lead he had given them, and with his teammates on the bench quickly spilling onto the floor, Craft was all business. He waved off his exuberant Buckeye teammates and quickly and emphatically motioned the guys who should be on the floor to get back on defense to defend to the final horn.
And THAT is Aaron Craft: defending until the horn sounds and directing a winning Buckeyes basketball team that moves onto the Sweet Sixteen. His game-winner may have come from an unlikely spot on the floor, but that entire floor is his domain and he owns it.
Craft and the Buckeyes are flawed. That is not a perfect team that Thad Matta runs out there every night but in this day of "One and Done" in college hoops, they don't have to be perfect. They just have to be better than the team lined up against them that night.
For months leading up to the NCAA tournament the Buckeyes were DeShaun Thomas, Craft and three guys on the floor whose job it was to not screw things up in a major way. But in the last three weeks the Buckeyes have seen other players emerge who have reduced the burden on Thomas and Craft to carry the load.
LenZelle Smith, Jr., Sam Thompson, Shannon Scott and LaQuinton Ross have all stepped up to some extent since the day the Buckeyes were brutalized by Wisconsin a month ago in a 71-49 loss that may have been the key game in the Buckeyes season thus far.
It was after that game that Matta challenged his team to be more than they were and it was from that point on that the Buckeyes found themselves by being grittier, tougher and more willing to accept responsibility for themselves. That Wisconsin loss, not coincidentally, is the last time the Buckeyes have lost through Sunday's thriller against Iowa State.
The team still heavily relies on Craft and Thomas, and rightly so, but the tangible contributions of points, assists, steals, screens and floor-burn inducing dives to the court have increased across the board from Smith Jr., Thompson, Scott and Ross.
That quartet combined for 36 critical points Sunday and it seems each game a different member of that foursome steps up to be the critical third scoring option for OSU. That honor went to Ross against the Cyclones as the 6'7" sophomore went 6-10 from the field, including 3-5 from three point range, and piled up 17 points in just over 20 minutes on the floor.
Craft himself has at least one serious hole in his game which, ironically enough when you consider Sunday's game-winning shot, is that he's not a very good shooter. His 3-point field goal percentage has decreased every year in Columbus to the point where he's under 30% on this season.
But as even Charles Barkley said on Sunday, "Aaron Craft is the best leader in college basketball". And besides that immeasurable quality, Craft's other measurables are impressive. His court awareness is off the charts good. He drew a controversial charge late in the game Sunday, as a secondary defender coming to help on a drive, when he deftly and consciously lifted one foot off the line forming the restricted area. If Craft doesn't have that foot up in the air that call likely is made real easy for the officials, the Buckeyes don't get the call and the Cyclones may go from up one point to up four because the shot went in and a free throw would have been coming.
Craft is also, in all likelihood, the best defensive player in college basketball. He changes games and he changes game plans. He can shut down any opposing guard in the country because of his height, strength, athleticism and, most of all, his unbending desire to compete for 35 seconds on every single opponent's possession.
Scorers like Michigan's Trey Burke may get their points but they typically need 40% more attempts to do so. Craft makes every trip up court an obstacle course built of fast hands that are constantly pawing at a basketball and a body that he uses to bump offensive guards out of their comfort level. Watch him play a defensive position and notice how HE notices where his responsibility is at all times. He's rarely caught cheating and he cheats a lot. He's rarely caught out of position and he ranges around the court to help a lot.
Craft played all 40 minutes against Iowa State on Sunday afternoon. That's nothing new. Three minutes into a game and you notice the ever-present flush cheeks of Craft controlling the tempo and giving the Buckeyes offense and defense a heartbeat, a tempo and an identity. And he does it all day long without a wane in intensity or energy.
There are flashier guards across the country and there are guards who are much better shooting the basketball. But you can bet your ass that Thad Matta wouldn't trade Craft for a single one of them. So while it's surprising that the Buckeyes are headed to the Sweet Sixteen due to a three-point shot by Craft as time ran out, it's really no surprise at all. Aaron Craft seems to always find a way to beat you. And now that he's getting help this Buckeyes team is a really dangerous night for anyone the rest of the way.
The Tourney
Old habits die hard. For probably the last 20 years or so I haven't worked on the opening Thursday and Friday of the NCAA college basketball tournament. Hell, for the last ten years or so I've actually had the decency to officially take the days off.
Running a brackets and squares contest is as much a part of my sporting life as watching bowl games on New Year's Day, getting together with friends to watch the Super Bowl or heading down to Progressive Field for the Indians home opener.
It's just part of me.
So when people rightfully point out the fact that the talent level in the tournament isn't what it used to be before guys left after a single season I nod my head and say, "Who gives a shit?"
I watch the tournament because there's a win or go home excitement that the regular seasons of any sport don't provide. I don't watch, and never have, to marvel specifically at the extraordinary college skill level of Darrell Griffith or Tim Duncan or any other college player.
I imagine many others watch because, like me, the tournament is a rite of Spring and because it often provides compelling stories and great drama. The kids competing are still the very best that college basketball has to offer and their skills and effort are indicative of how important this tournament is to everyone who plays in it. There's no less jubilation when teams gather for bracket pairings and see their school made it than there was 20 years ago, there are no fewer buzzer beaters or upsets and there is no less entertainment value.
I guess you can sit around and be depressed about the fact guys go to the NBA earlier if they can, but for me that's just wasted energy. The system is what it is and I'm not going to complain about missing three years of Michael Kidd-Gilchrist any more than I wrung my hands about not seeing Bill Willoughby or Darrell Dawkins running the floor in college. If guys can go to the NBA and get paid then God bless them all. But Jared Sullinger not being on the floor Sunday when Aaron Craft shot the Buckeyes into the Sweet 16 did nothing at all to dampen my enthusiasm about that game.
So the game is a bit more watered down. There's not the same disparity between #15 Florida Gulf Coast University and #2 Georgetown in 2013 as there was when #15 Richmond shocked #2 Syracuse back in 1991 or when #15 Santa Clara beat #2 Arizona in 1993.
Again, who gives a shit. It's good fun and it's good theater. To watch FGCU have absolutely no regard for seeding (or for the reputation of Georgetown for that matter) when they beat them Friday night was incredible television. And when Georgetown got close late and FGCU still had the balls to go with this lob I came off of my couch.
"Are. You. Kidding. Me?"
I'm just going to continue to take the tournament for what it is: a terrific, made-for-television orgy of competitive, dramatic, high level college basketball that I look forward to each and every year. And I'll take its issues over the issues of the NBA having only six franchises that even stand a chance to compete for a title every season.
Mar 24, 2013 6:00 PM
Last Updated:

Mar 24, 2013