- Saturday, October 5, 2013
- Ryan Field; Evanston, IL
- Ohio State at Northwestern
- 8:00 p.m. ET
- TV: ABC -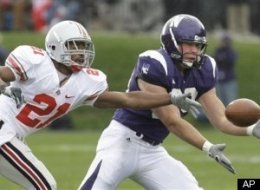 The 4th-ranked Buckeyes will play in primetime for a national TV audience for the second straight week as they head to Chicago for a date with No.16 Northwestern Saturday night. Ohio State (5-0) will be trying to extend the nation's longest winning streak to 18 games, while the unbeaten Wildcats (4-0) have a seven-game streak of their own to protect.
Any road game against a ranked opponent qualifies a big game for Ohio State, especially considering their national title aspirations. But for Pat Fitzgerald's Wildcats, this is something altogether different. More than just their Big Ten opener, it's a major statement game for their program. From their perspective, it's the most important Northwestern game in living memory, as Fitzgerald seeks to complete the evolution of the Wildcat program from conference doormat to Big Ten title contender.
Something to Prove...and a Stage to Do It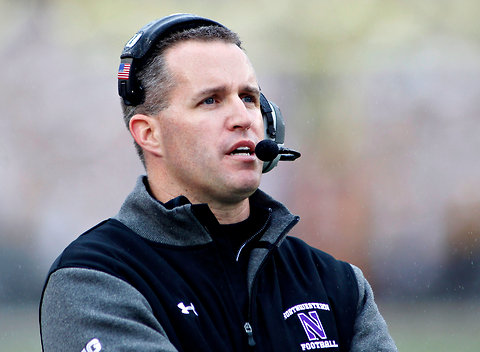 Fitzgerald's charges lost just three games a year ago, and they were a few bounces of the football away from an undefeated season. They held 4th quarter leads in all three losses (Penn State, Nebraska and Michigan) and they desperately need a win over one of the traditional Big Ten powers to put a stamp of legitimacy on Fitzgerald's ongoing reclamation project in Evanston. This is their chance to do just that, with the entire nation watching.
ESPN GameDay will be on hand to add drama to the proceedings, and the school has taken measures to avoid having Ryan Field overrun with OSU fans, urging students not to sell to the Ohioans, and allowing a large pre-sale to Northwestern alumni during the summer months. The stage is certainly set for an upset, and no one cuts a more sympathetic figure nationally as an underdog than the widely admired Fitzgerald and his traditionally downtrodden 'Cats.
Dominance
With that as backdrop, consider that Ohio State has beaten the Wildcats in 28 of their last 29 meetings, the lone setback for the Buckeyes a 2004 overtime loss in Evanston that broke a string of 24 OSU wins over a 33 year span. In recent years, Ohio State has not just beaten the Wildcats, they have humiliated them. The schools haven't met since 2008, (and won't play again until 2016), but in the last four meetings the average score has been 51-9 Ohio State. (For some reason, Jim Tressel never invoked the mercy rule for Northwestern that he applied to other conference also-rans.)
OSU leads the series 59-14-1, and 26-6-1 in Evanston. Meyer is 123-21 in his career as a head coach, and 17-0 at OSU. He is 1-0 against Northwestern, a 43-42 upset of the Wildcats by his Bowling Green team in 2001. Fitzgerald is in his 8th season in Evanston, with a 54-39 career mark, and an 0-3 record against Ohio State.
For Urban Meyer, this is a resume-builder. The Buckeyes have just one ranked team on the schedule after this Saturday, (at No. 19 Michigan, on Nov. 30), and even though Meyer dismisses the suggestion he needs "style points", he surely knows he has limited opportunities left to influence poll voters. Oh….plus he has to win….again.
As for Fitzgerald, he's out to prove once and for all that this is no longer your father's Northwestern.
State of the Bucks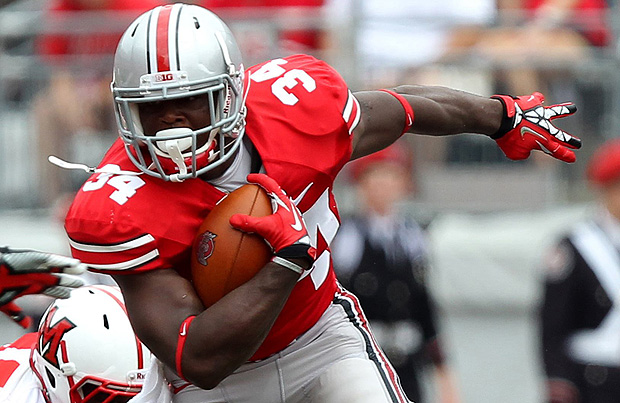 Meyer finally has all of his offensive weapons available to him, with Braxton Miller and No. 1 running back Carlos Hyde having shaken off the rust last week against Wisconsin. Jordan Hall was underused (1 rush) against the Badgers, but he is expected to be a bigger part of the game plan this week. The wide receiver group of Corey Brown, Devin Smith, Evan Spencer and Dontre Wilson that proved lethal to the Badgers last week is primed and ready.
The area of concern for the Buckeyes health-wise is the shuffling that has gone in the defensive backfield to replace co-captain Christian Bryant, who was lost for the season in the Wisconsin game. Senior Corey Brown was named to replace him, while Tyvis Powell, another candidate for the job, will remain as the starter at the nickel back.
Expect to see freshman safety Vonn Bell as well as sophomore corner Armani Reeves in the nickel and dime package rotations. Sophomore Devan Bogard, who has excelled on the kick coverage teams, has been moved from the safety unit to Will linebacker.
The OSU defensive line got a lot of the credit for the win last week, and rightfully so. Michael Bennett and Adolphus Washington returned to the lineup, and the defensive front dominated the Badgers in shutting down the nation's 3rd-ranked rushing attack. That group will be getting even deeper next week when freshman tackle Tommy Schutt is expected to return to the fold after missing the first half of the regular season.
Northwestern: Key Personnel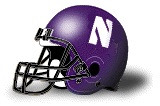 The nation's 29th-ranked offense (483.3 ypg) is led by senior quarterback Kain Coulter, (27-35 passing, 264 yds, 3 TD, 2 INT; 39 rushes, 237 yds, 3 TD) as versatile a football player as you'll see in the Big Ten this season. He'll direct the spread offense, and will be spelled at times by Trevor Siemian, (47-70 passing, 671 yds, 4 TD, 2 INT) who is a better downfield passer than Coulter.
The Wildcats are getting senior tailback/kick returner Venric Mark back for this game after he has struggled with a leg injury for most of the season. It is not an exaggeration to say that Mark is a big play threat every time he touches the ball. You can't teach speed, and all that… Mark averaged 6.0 yards per carry in piling up 1,366 yards and 12 touchdowns last year. If he's fully healthy, he gives the Wildcats a dimension none of their 2013 opponents have seen yet.

The 'Cats have had good balance, rushing for 249.5 yards per game, and throwing for 233.8. Tony Jones (24 rec, 362 yds, 3 TD) is the best receiving threat, while Christian Jones has contributed 15 catches, for 223 yds and 2 TD's.
On defense, two Ohio kids lead a Northwestern unit that has struggled, especially against the pass (308.8 yards per game, ranking 117th ). Columbus native, linebacker Chi Chi Ariguzo leads the team in tackles with 35, and Tyler Scott on the defensive line is the team leader in sacks (3) and TFL (4). Ibraheim Campbell is a playmaker at safety, and probably the best player in a fairly young secondary.
Idle Speculation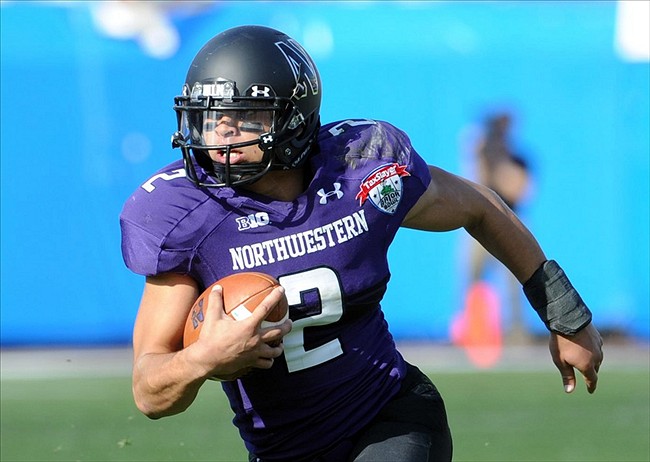 For all the talk of the great opportunity this is for Northwestern, and what an ideal stage it is for their ascension to college football's upper crust, precious few people are predicting they will actually win the football game. I share the prevailing view that the NU defense will not be up to the task of stopping an OSU offensive machine that has the Buckeyes averaging 48 points a game in their 5-0 start. Word is that Carlos Hyde was upset to hear that even notorious Buckeye-basher Mark May had predicted an OSU victory. What's the world coming to?
The weather forecast is for thunderstorms, possibly heavy ones, a factor that could hold down the score of a game many think could top 70 total points. But if the game turns into a rushing contest due to wet conditions, that wouldn't necessarily be a disadvantage to OSU. A steady diet of Miller, Hall, Hyde and Wilson could wear down the Cats defense, and shorten the game in the Buckeyes' favor.
NU is coming off a bye week, and should be well-scripted, with any number of surprises in store for the visitors, but unless OSU digs an early hole for itself, or self-destructs with mistakes, they should eventually pull away to win it on talent differential. If the stars are aligned, and the Wildcats can get a break or two, they have the team and the coach that could pull off the upset.
But don't bet on it. I think it's closer than the 40-something to 20-something being predicted by a lot of the beat guys, but I think Meyer finds a way to get to 6-0 and 18-0.
I'm thinking OSU 38 - NU 28
---
---
on Twitter at dwismar
Oct 02, 2013 11:00 PM
Last Updated:

Oct 07, 2013