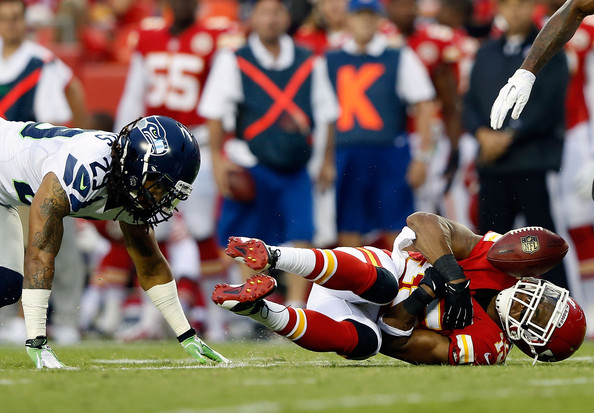 It looks like the Cleveland Browns may have dodged a bullet with free agent wide receiver Steve Breaston.
The Browns hosted the five-year veteran this week but Breaston left town without a contract and headed to Pittsburgh, where it was assumed he would sign a contract and reunite with Todd Haley, his former coach in Kansas City and the Steelers current offensive coordinator. (Interestingly, no rumors about Breaston wanting to reunite with Brian Daboll; one year with him in KC was enough).
Turns out that not only does it look like Breaston won't be signing with the Browns or the Steelers, he may not be playing at all in 2013 as ESPN's Adam Schefter is reporting that Breaston will be traveling to Germany to undergo Regenokine treatment to repair knee inflammation and early arthritic symptoms.
Yikes!